Exterior Remodeling Contractor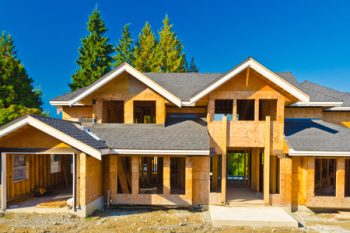 It's easy to get overwhelmed when trying to figure out which general contractor to hire for your next home project. It can be hard to know who to trust with so many options. The Master's Builder Construction Inc is here to help. We offer a range of exterior remodeling services in Northern Colorado, so we can take care of everything from roofing repairs to window replacements. We're licensed and insured, and our contractors are experienced and qualified. We'll make sure your project goes smoothly from start to finish.
Working with an experienced construction company to remodel your home is a great way to improve your curb appeal and add value to your property. Our team will work closely with you to find a solution that fits your wants, needs, and budget. We strive to provide the highest quality customer service and ensure our projects are completed on time. Give us a call today to get started!
New Build Contractors
Homeowners who have lost their homes to the Northern Colorado wildfires are often left feeling hopeless and uncertain about the future. Rebuilding a home that has been lost to fire can feel like an impossible task. Not only do you have to worry about the structural damage, but you also have to think about how to make your home safe from future fires. The Master's Builder Construction Inc is here to help. We specialize in rebuilding homes that have been lost to fire, as well as constructing new homes in high-fire areas. Our team of experts can provide design and material suggestions that will help keep your home safe from fires.
Building a home is a huge investment, and it's important that you have a clear line of communication with your project manager. Unfortunately, many homeowners experience confusion and frustration due to a lack of communication with their contractors. This can lead to costly mistakes and delays in the project. The Master's Builder Construction Inc is committed to clear and consistent contact with our clients. We understand that this is a considerable investment for you, and we want to make sure the entire process goes as smoothly as possible.
Professional Window Installation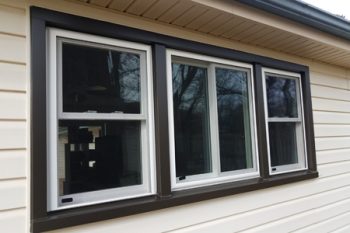 It can be challenging to find a window replacement company that offers a variety of options at an affordable price. Most general contractors only offer a small number of window choices, which can make it difficult to find the perfect replacement windows for your home. In addition, these companies often charge more than necessary for their services. The Master's Builder Construction Inc offers a wide selection of energy-efficient windows made from many different materials. We have something for everyone, no matter what your budget or design preferences may be. Our team has years of experience in construction and will work closely with you from start to finish to ensure all your needs are met.
Gutter Installation
Gutters are an essential part of your home, but they're often an afterthought when it comes to design and construction. Over time, leaves, twigs, and other debris can accumulate in your gutters and cause them to become clogged. This can lead to several problems for your home, including water damage and even roof rot. The Master's Builder Construction Inc offers seamless gutters in many different colors, so you'll be sure to find one that matches the rest of your home. If you're looking for a team of experienced construction contractors in Northern Colorado, don't hesitate to give us a call.