Storm Damage Roof Repair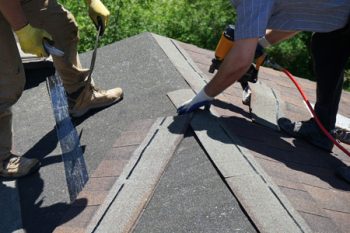 A damaged roof can cause a lot of problems. It may not seem like a big deal at first, but if you don't address it quickly, it could lead to serious issues down the road. Your roof protects your home from extreme weather conditions and helps prevent water damage inside your house. This is why it's important to work with knowledgeable contractors who will ensure that all repairs are done correctly and efficiently. The Master's Builder Construction Inc has been serving the area for years, and we have seen every type of damaged roof imaginable; this means that our team is prepared to handle any kind of repair job you might need! We specialize in everything related to residential roofing, including damage, insurance claims, replacements, and more. If you're looking for exceptional customer care from a team of experts, don't hesitate to call The Master's Builder Construction Inc today!
Roof Hail Damage
Hail storms are dangerous, and they can cause a lot of damage to your home. Although hail can be destructive, the amount of damage caused by these storms varies greatly. Some homeowners have reported that their roofs were damaged in a matter of minutes, while others weren't affected at all. If you want to protect your property against hail, it's important that you invest in quality roofing products such as those offered by The Master's Builder Construction Inc. Our company is proud to provide high-quality services for the best prices, so we can help our customers get the most out of their investment without breaking the bank on maintenance costs down the road. To learn more about how we can help you protect your property against future hail damage, contact us today!
At The Master's Builder Construction Inc, we provide professional and reliable services for all types of residential roofs. Our team can handle any size project, from a minor repair to a total replacement. If your property has been affected by hail damage, our contractors are happy to work with your insurance company to help you file a claim and get your roof back to optimal condition. No matter how big or small the job is, we have the skillset and experience to complete it right away!
Emergency Roof Repair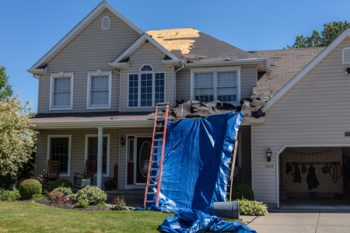 Every homeowner knows that the roof is one of the most essential parts of your house. If you don't take care of it, it will cost you a lot more in repairs later on. Unfortunately, disasters happen, and there might come a time when you need emergency repairs. If a tree branch has fallen on your roof, you've been affected by a severe storm or anything in between, our team at The Master's Builder Construction Inc is here to help. We understand that your roof not only protects you and your family but it is also a significant contributor to your home's appearance. When something goes wrong with your roof, you need it fixed quickly.
At The Master's Builder Construction Inc, we are happy to provide you with reliable roofing inspections to determine to cause of your problems. Whether your home has a flat roof, tile roof, or shingles, we will work closely with you throughout the entire process. From our reliable roofing estimates to construction and clean-up, you will have the peace of mind you deserve when our team of roofing professionals works on your home.
Roof Repair Near Me
When you notice signs of damage to your roof, such as missing or cracked shingles, water stains on walls and ceilings, or your gutters overflowing, then you need professional help to fix these problems before they get worse. This is where we come in. At The Master's Builder Construction Inc, we've been providing home and business owners with professional roof repairs for many years. With over 19 years of experience in the roofing business, we are confident that we can repair any damage you have, restore your roof, and boost your home's aesthetic with our high-quality roofing products. No matter what kind of roof you have, if you've got roof leaks or storm damage, don't hesitate to call The Master's Builder Construction Inc today and get started on your next project!